Trusted Through The Years
The secret to life is inside of you.
When you search for Chiropractor Westwood NJ, look for OFW Chiropractic.
We reshape the spine from childhood injuries, car accidents and developmental issues.
Chiropractic helps you maintain good health and well-being.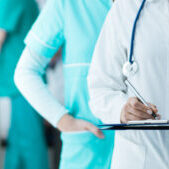 BLOG
Take a look at our blog for information on chiropractic and reports on other useful information related to our services.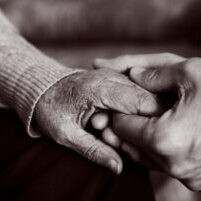 FORMS
Are you a new patient? Save time at the office by downloading and completing your forms at home.
Nearly 15% of people who make chiropractic visits do so because they suffer from migraines and chronic headaches. During a given year, 90% of people suffer from headaches. Only 1% of headaches seen in the ER have any serious underlying problem. Most reported headaches are caused by tension. ...
Find Out More >
Traumatic injuries account for most injuries in contact sports such as ice hockey, association football, rugby league, rugby union, Australian rules football, Gaelic football and American football because of the dynamic and high collision nature of these sports. Collisions with the ground, objects, and other players are common, and unexpected dynamic forces on limbs and joints can cause injury.
Find Out More >
Describing a range of injuries to the neck caused by or related to a sudden distortion of the neck. Cervical acceleration-deceleration" (CAD) describes the mechanism of the injury, while the term "whiplash associated disorders" (WAD) describes the injury and symptoms.
Find Out More >
The reasons more people choose OFW Chiropractic:
Chiropractic proven treatments
Back injuries can develop due to a numerous amount of different factors and circumstances. Some people are more likely to develop back pain than others. Something as simple as twisting the wrong way in bed can cause misalignment of the vertebrae while others may sustain back injuries while working, at home, or from an automotive accident or other traumatic event. Relief from back pain is one of the most common reasons why people seek chiropractic care.
"No Wait Policy". All of our patients are seen immediately.
Friendly and courteous staff.
Professional and comfortable atmosphere.
Private treatment rooms.
Convenient location.
Secondary evaluations/opinions.
M.D. and attorney referrals.
Most insurance accepted; we do all the paperwork.
And, most of all "We make it easy to be a patient."
I came here after tweaking my neck 2 years ago when I woke up unable to move. They saw me immediately on a Saturday morning, adjusted me and helped plan my long term recovery. My injury was due to continued impact from playing college basketball and enduring countless bumps and bruises playing sports growing up. I was fully recovered after a few months and have continued to go through both of my 2 pregnancies. This is a great practice with amazing and extremely trustworthy doctors.